I had the opportunity to participate in a panel at the Southern Chapter of the Society of Architectural Historians' 40th annual conference in Memphis, TN.

Session 3B – Emerging Architectures and Urbanisms in Latin America (Rene Peralta, moderator)
In this session, attendees will learn about historical and recent changes in the architectural and built environment of cities in Latin America that shifted focus away from traditional urban planning and design schemes towards more vernacular and culturally specific approaches to the design of the cities. Presenters from Mississippi State University, Arizona State University, and The University of Oklahoma will discuss the dynamic changes that altered the architecture of Latin American cities and the architectural consciousness of the regions.
• "Informal Housing: An Evolving Architecture of Social Justice" – Silvina Lopez-Barrera
• "Emergent Botanical Gardens in Colombia: Case Studies of Orquideorama and Tropicarium" – Felipe Mesa
• "Emerging Architecture Praxis from the Borderlands" – Rene Peralta
Introduction
In 1974, Donald Appleyard, a landscape architect from UC Berkeley, and Kevin Lynch, an urbanist from MIT, visited the Tijuana / San Diego region. During their visit to Southern California, they produced a report and recommendations for a vibrant and sustainable San Diego urban future. Their objective was to ensure that the territory and city could be transformed into a "Temporary Paradise."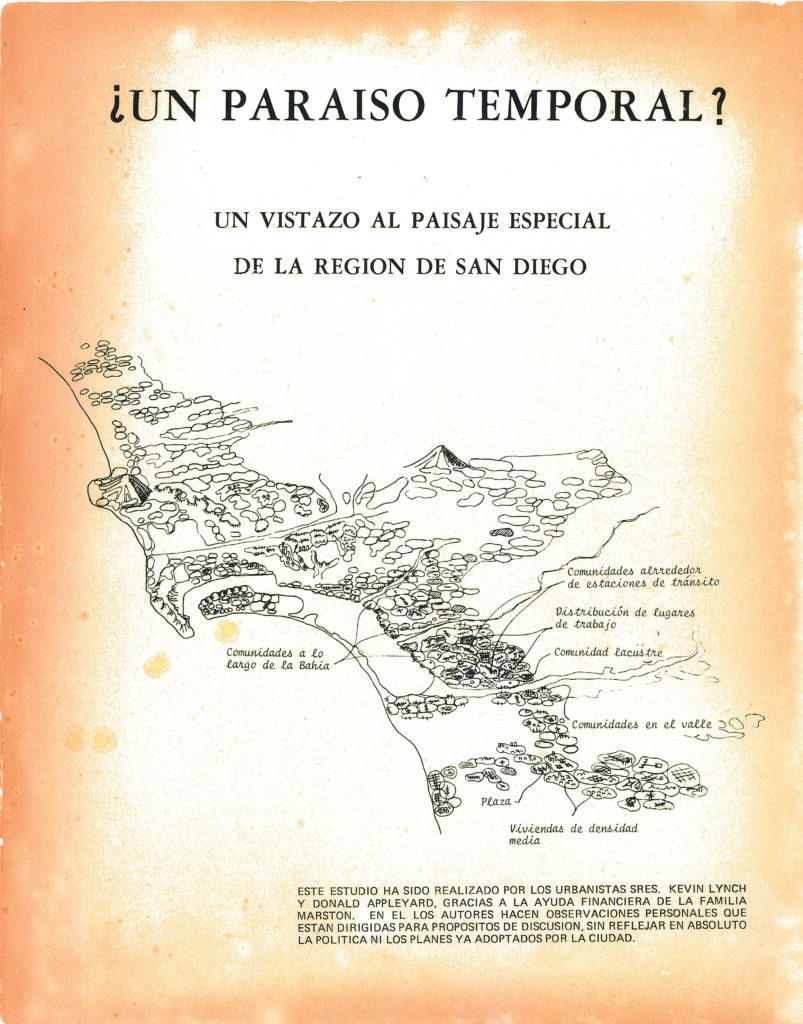 Appleyard and Lynch authored Temporary Paradise, a 51-page report that considered Tijuana part of a broader urban and sustainable vision. In the borderlands, however, they encountered natural gradients running east-west and social gradients running north-south. There was a steepening slope between urban planning and socio-cultural divisions and modes of habitation in the city. All that remained was the shared geography of the Tijuana River watershed. Over time, borders continued to be established.
The Contemporary Imaginaries of the Border
While the border between the nations grows taller and harsher, much abetted by the ill will of global guerrillas, the civil population grows more intimate. Bruce Sterling
Sleep Dealer is a dystopic sci-fi film directed by Alex Rivera in 2008, depicting an impenetrable border between the United States and Mexico constructed from concrete and advanced military-grade surveillance technology. The plot of Rivera's novel focuses on familiar tropes from the borderlands, including political injustice, labor exploitation, violations of migrant civil rights, and other contemporary conditions exacerbated by future economic inequality and global climate change. This film is in Tijuana (TJ), Mexico's largest border city, and San Diego, California.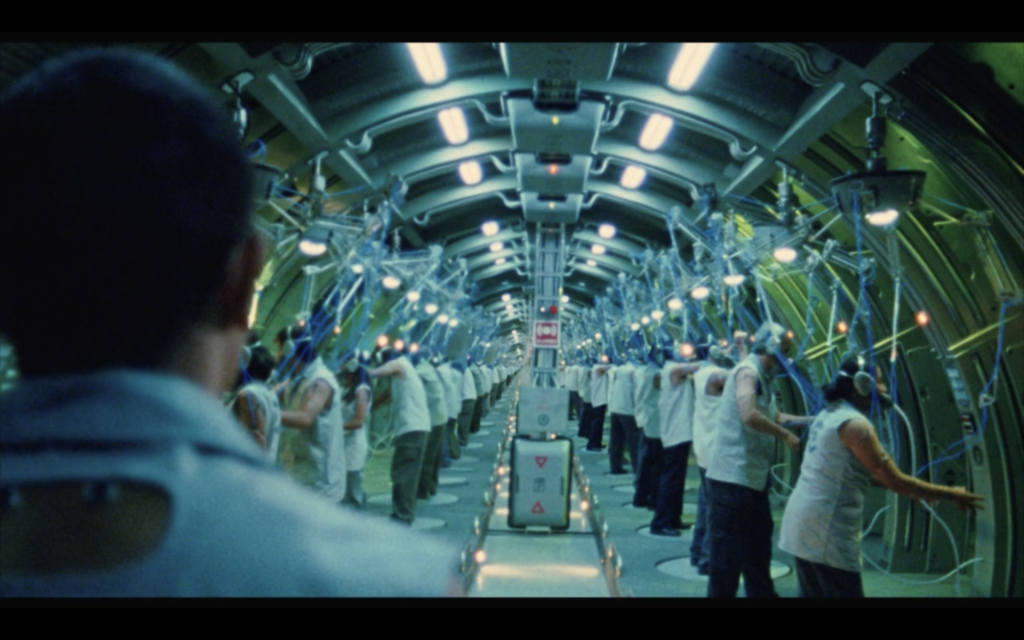 As depicted in the film, dystopian conditions such as the militarized and fortified border between the United States and Mexico were plausible during President Donald Trump's administration (2017-2021). A series of concrete and steel prototypes of thirty feet were built across the border from Tijuana in 2017.
As a result of these artifacts, several creative responses developed, including performances on-site and video projections across the border fence onto the prototypes. In defiance of this, the city and its artists have adopted the wall as a cultural infrastructure.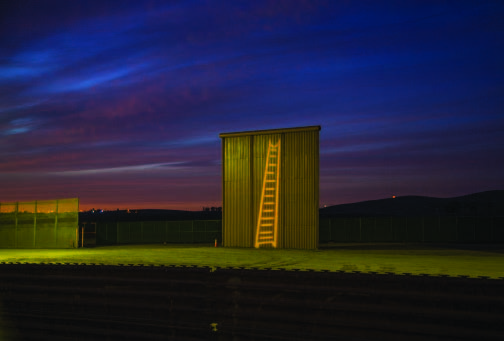 The TJ-SD urban border, like the setting of the film, is a futuristic and dichotomous area of informal industrial (maquiladora) settlements and post-industrial enclaves. The border is very different from what Kevin Lynch and Donald Appleyard imagined.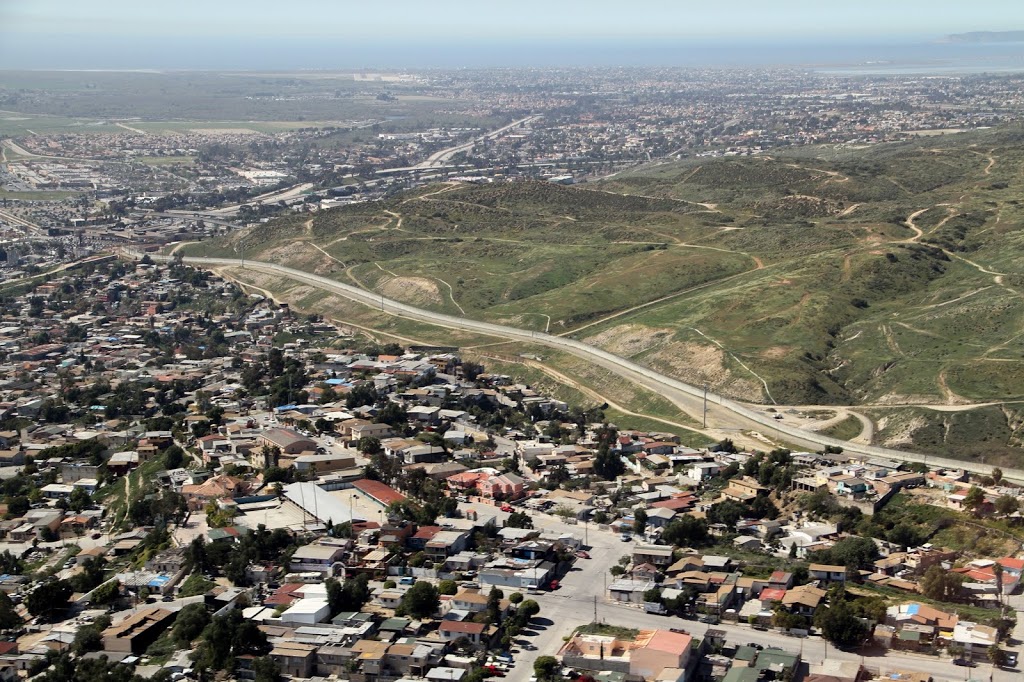 In this region, every so often called the corner of Latin America, the global and the local collide and recontextualize our understanding of border territories. Within this context, the two practices I will briefly describe are examples of creative forms of engagement.
Practices
Estudio Teddy Cruz + Fonna Forman is a research-based practice embedded at the San Diego-Tijuana border. They see this zone as a microcosm of all the injustices and indignities experienced by vulnerable people across the globe: political violence, climate disruption, accelerating migration, rising nationalism, border-building everywhere, deepening inequality, and the steady decay of public thinking.
In recent years they have advocated for a longer view of resistance, a more systemic approach to the drivers of injustice, and more strategic thinking about cultural, institutional and spatial transformation in the border region.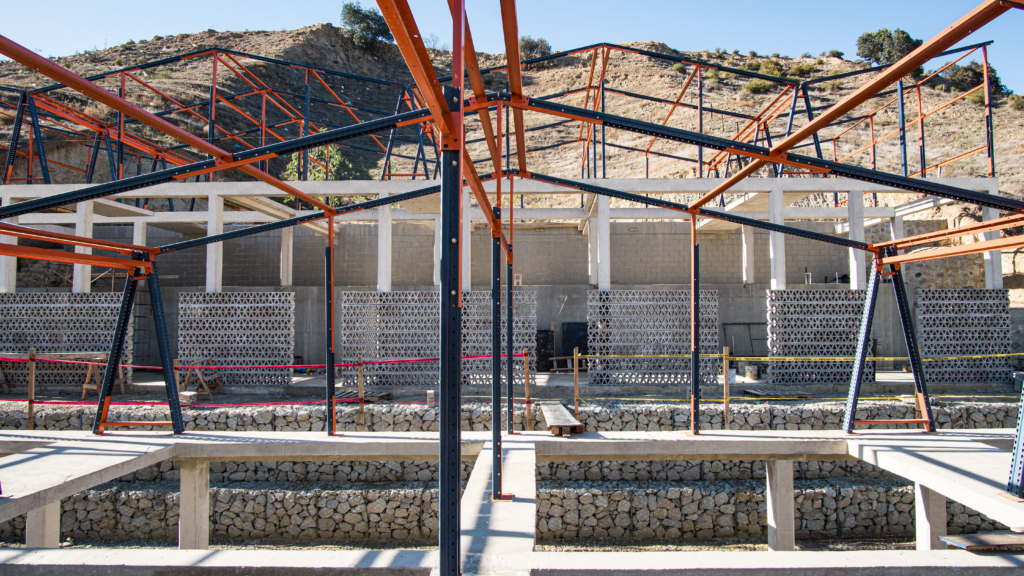 Alejandro Santander and Denise Luna Acevedo lead estudio santander, an office that practices architecture, urbanism, and design through rigorous research of the underlying contemporary conditions as it seeks to delineate potentialities and possibilities of design strategies toward other realities. Additionally, TIOC is a think tank concentrated on research for the construction of possible governance systems through decentralized systems of commitments and the real-time negotiations that organize the resultant temporary morphology of architecture-city. Themes of interest range from Same-Human conditions, alternative coevolution systems, and the construction of xeno-onto-political realities.
They understand border regions as an in-between xeno-reality full of diverse noise that may hint toward possible tangential futures. Moreover, precisely, San Diego-Tijuana is ground zero of the global north and global south where violent frictions of our catastrophic times are crudely manifested and, at the same time, delineate unforeseen possibilities of opportunities for cities and architecture to come.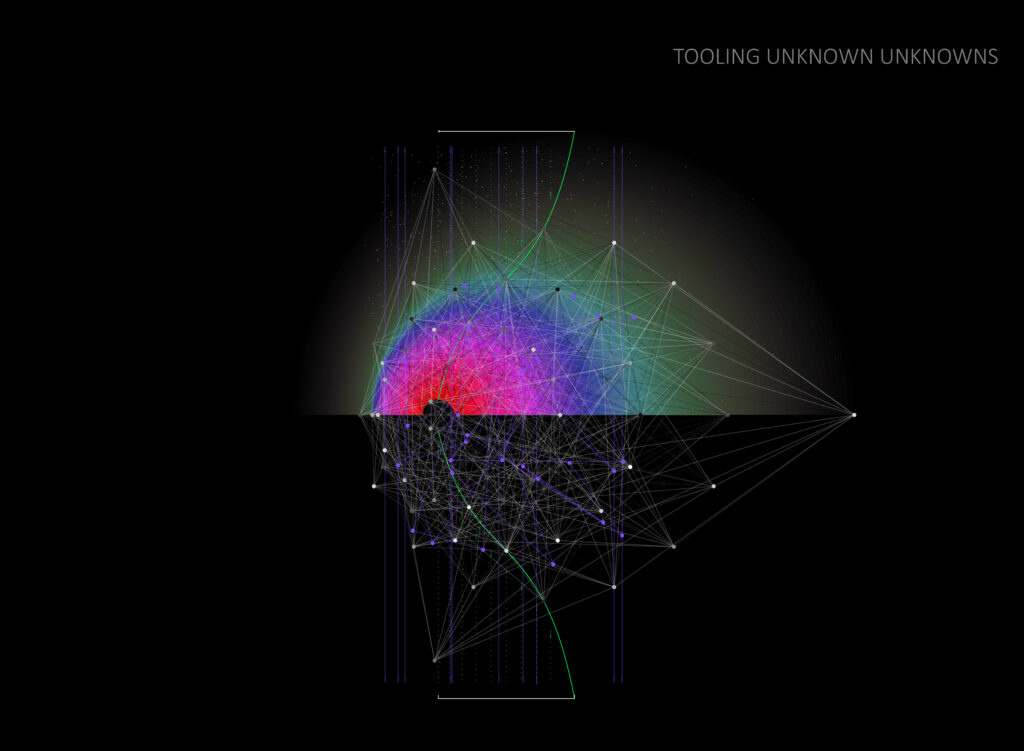 Visits: 2735